What is ReStart Home Purchase Program?
It is for clients who want to live in the home of their choice but do not qualify for a typical home mortgage.

No More Waiting To Own A Home Again! There is no need to wait 2 – 7 years after a Short Sale, Foreclosure, Bankruptcy, Bad Credit or Self Employment.

Choices, Value, Control and Flexibility:
* Move out after each 1 year lease term without penalty
* Elect to rent for up to 5 years*
* Purchase the home any time during tenancy ~ Home Purchase price and monthly rent for each of the five years is completely transparent prior to agreement.

*May vary in some markets

Property Type:
* Single-family home or fee-simple town home
* List price between $100,000 and $550,000*
* No condo associations, commercial or multi-family properties
* HOAs allowable on a case by case basis
* Pools are permitted in CA
* Minimum two bedrooms
* Lot of three acres or less
* Great school districts

*Property criteria subject to change
*May vary in some markets

We Can Help You Buy Now!
================================

A Happy Client Testimonial:

Brian and Laura Way are awesome! In May 2017, we unexpectedly had to move due to the seller wanting to sell the house we were renting. We were not at the point of being able to buy yet so we had the task of finding another home. We came across Brian & Laura through a Google search about leasing to own homes. I was very skeptical about a lease to own program but we gave Brian a call anyway, and so glad we did. Brian took the time to explain the program, answer any and all questions we had and we did not feel rushed as if he was trying to get us off the phone. My husband and I decided to try the program and Brian and Laura did not hesitate to make themselves available to show us houses, give us their input and expert advice; they took their time with us. I am glad to say we were able to find a home that we love and look forward to moving in very soon. The process was easy having Brian & Laura by our side.
Kelly & Jario S., Perris

Thank You!

We wanted to send you a note to say THANK YOU for all you did in selling our home. You went above and beyond our expectations. Always professional, knowledgeable and caring! We are very grateful to have found the best Real Estate agent possible! Thank You Brian!

Colby, Dallas and Lance S., Redmond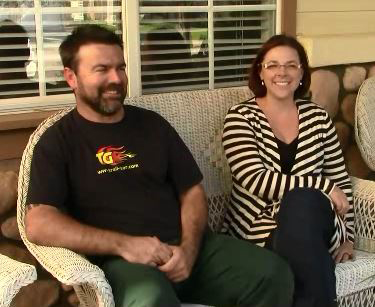 We have known Brian and Laura Way for many years and only had heard of the dedication they had to their clients, but we had experienced the loyalty and dependability they had in their personal and professional business relationships. It is because of that, they were the first people we thought of when we needed to sell our home and had to get advice on a short sale. They walked us through all of the steps and helped me and my buyers every step of the way. The communication and every effort to make everything go smoothly in this process was met with great professionalism and service truly above and beyond. While going through this they were also helping our family to find another home to move to. They held our hands in that hard time of our life. We used their "ReStart Purchase Program" and have found the home of our dreams. We love our new home. The Way Team are SUPERSTARS!
Greg and Louise J.-San Jacinto